Referencing is an essential part of academic scholarship and ethical values demand that authors identify the sources used in their work. You are referencing in order to:
Acknowledge an intellectual debt to another author where you have drawn from his or her published work or ideas, either explicitly or implicitly.
Support specific facts or claims which you make in your text.
Enable your reader to find sources to which you have referred easily and quickly.
The benefits of referencing to you are that:
It shows the range of reading that you have done. This gains you marks.

It can make your own arguments more convincing by supporting them with the ideas of acknowledged experts and data from credible sources.
It is a basic academic requirement and doing so means you cannot be accused of plagiarism.
Failure to identify sources upon which you draw is considered as plagiarism, defined by the University in Section 2.2 of its Student Disciplinary Policy as:
"the submission of an item of assessment which, all or in part, contains work produced by another person(s) in such a way that it could be assumed to be the student's own work".
Plagiarism is treated as academic misconduct and dealt with in accordance with the its Disciplinary policy and Operating Process.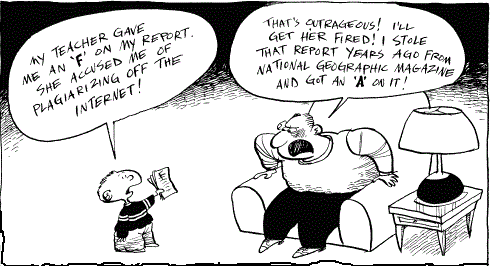 There are two inter-related parts of the referencing process:
The citation is essentially a marker you put in your text to show that you are referring to a source. For example, you may have given a direct quotation or summarized the ideas from the source. The marker you use links to the full reference in your reference list.
The reference gives full details about the source you have cited in your text so that you can go from the source to the original from the details given. References are listed in an organized, structured and consistent way, at the end of your assignment, before any appendices.
Footnotes and endnotes are not used in the Harvard (Author-date) referencing style.
Harvard referencing style
These guidelines have been developed to bring consistency to the practice of citing references within the University so that there is a document to which all students and staff can refer. The Harvard system emphasizes the name of the author and the publication year in the text with full bibliographic details in a reference list. Citing references informs your reader where you found your information and is the accepted way of giving credit to the ideas and evidence on which your argument is based. It is standard academic practice and you must do this in all your assignments.
The style that is recommended is very similar to the Harvard-style referencing format used by Microsoft Word 2013. This is shown as Harvard – Anglia 2008 in the Style section of the References tab. It is also based on the publication, Cite them Right (Pears and Shields, 2013) and the Anglia Ruskin University's Harvard referencing web page http://libweb.anglia.ac.uk/referencing/harvard.htm. There are differences between all three and these are shown in Appendix 1 along with the University's preferred options.
Facts, ideas, dates, events and information that are expected to be known by a student working in that subject area would be considered to be "common knowledge" and therefore would not expect to be referenced.
You will encounter other styles of referencing, especially if you are looking at books and articles relating to law, literature, psychology, media studies and the performing arts. These commonly use a numeric style with a number inserted in the text rather than an author's name and date. There are separate guidelines for these styles of referencing and there are links to these from the Referencing page https://icity.bcu.ac.uk/library-and-learning-resources/Referencing.
Confidentiality
The following statement of confidentiality can be found in the Faculty of Health's Guidelines, Guide to Academic Procedures: Confidentiality in Learning, Teaching and Assessment:
If a patient's/client's name or that of a member of staff is included in any part of your work including appendices (if they are not available to the general public), you will fail. The work will be deemed a 'technical fail' and will receive a mark of 1% only. Success in the resubmitted work will be subject to capping, as for any resubmission.
The full policy is detailed in your student handbook from the Faculty of Health. Confidentiality must be maintained within referencing as well as your written work. Guidance is provided in these referencing guidelines regarding the maintenance of confidentiality of source material.
Reference management software
You can use EndNote Web which is available to you on the University network to manage your references. This software is particularly useful if you have lots of references to handle. Training is available through Corporate ICT but you must book a place on the course. Full details on the web
page https://icity.bcu.ac.uk/cict/staff/Skills-Training/Training-Schedule
Free open source reference management software is also available and our databases will often export references to software such as Zotero, CiteULike and Mendeley.